About Pinnacle 1-Direction
Pinnacle 1-Direction is a career consultancy group working with medical professionals and organizations in Europe. Our services include career counselling, providing job opportunities for doctors, education, and offering recruitment services for medical facilities. Our PG training program also offers to give the proper guidance for foreign MBBS doctors to study their specialization in Germany.
With our 1 stop solution, developed by our team of medical professionals who enrolled on the same path as you, we begin your medical journey with the ultimate start
we provide the perfect link between professionals related to the field of medicine and medical organizations. We recruit doctors, nurses, and physiotherapists who are looking for better jobs and connect them to clinics and hospitals that will give their favourable working environment. We collaborated with a vast network of German medical organizations. We set them up for job negotiations with the most suitable candidates that have been recruited through our career consultancy program.
Vision
We believe that everyone should be able to get a great education in health care in Europe wherever you are from.
Mission
Help international students integrate into European Medical Education institutes to reach their ambitions and dreams.
Goal
Our goal is to Mentor students and be supportive on a great learning and work experience,Directing their Dreams to milestones
Our Vision
This website has been founded to make the process of hiring medical professionals easier. We aim to create a robust network that connects the medical fraternity of Germany. For professionals, our career guidance service focuses on finding a job that is just the right fit for them. 
Our career consultants take your input and make your profile highlighting your strengths and personality traits. Based on your preferences, we find you the ideal job. Our service aims to make the process of job-seeking very convenient for medical professionals. We intend to offer a large number of job opportunities for doctors, nurses, and physiotherapists. 
For hospitals, clinics, and other organizations in the field of medicine, this website aims to hire top-rated medical professionals. We understand that the basis for a productive working environment is the complete satisfaction of the professionals involved. Through this website, we focus on making the recruitment process easier for medical facilities. 
Through this website, we also aim to integrate foreign medical students into the German culture. The primary purpose of our service is to contribute towards enhancing the working productivity of the German medical community. Through our PG training program, we train foreign applicants with MBBS degrees to be more than capable of practising medicine in Germany. 
Our Mission
As a medical career consultancy group, we aim to act as the unbreakable link between medical professionals and organizations. For German individuals involved in the field of medicine, we provide the following benefits:
Providing more significant job opportunities for doctors, nurses, and physiotherapists in Germany.

Easing the process of job-seeking through thorough research of medical job openings in Germany and providing suitable recommendations in a short time.

Offering proper guidance for professionals looking for a change of role in their future jobs (more administrative functions, greater seniority, more flexible hours, etc.).

Carrying out job search based on a thorough evaluation of the applicant profile so that we produce recommendations that fit their criteria. 
Being linked with medical facilities like hospitals, clinics, and laboratories is a vital part of our functioning. We contribute to enhancing the professional environment in medical organizations through the following ways:
Providing medical facilities with top-quality medical professionals. We make sure that we recommend the very best physicians and nurses to be a part of your facility.

Making the process of recruitment convenient for your organization. Our system clearly defines the most suitable jobs for our registered professionals. Through this information, we can recommend individuals that are not only among the best but are also willing to be a part of your working environment.

Recommending top-level foreign applicants for your organization, who have benefitted from our highly-rated PG training program. We recommend you foreign recruits who have a complete grip over German language and German medical terminologies, and who are ready to be integrated into the German medical culture.
Our mission also includes incorporating foreign doctors into the German medical circle. This is how our highly recommended postgraduate training program will benefit the foreign MBBS doctors:
Our specialized PG training will prepare MBBS doctors from abroad to clear the eligibility assessments for specialization studies in German medical universities. These assessments include the medical language test (FSP) and the medical aptitude test (KP). 

Our training program is also available, and highly beneficial, for foreign doctors who have completed their specialization and are looking to clear medical aptitude test to get licensed for medical practice in Germany. This training will also ease the immigration process for doctors from abroad.

Through our PG training, applicants for German medical universities will become fully qualified to join any medical facility in Germany for their practice. They will be productive members of the medical community.
Through our service, we strive to create a network between medical professionals that improves the quality of medical practice in Germany. We also aim to provide specialized PG training to foreign medical students to help them achieve their full potential and to be at their most productive while studying and practising medicine in Germany. As our already vast network keeps growing, the quality of medicinal practice in Germany will keep on enhancing.
Your Stepping Stone Towards Success
Our founder Dr. Raghu has been an NRI since 2000. He was an international student in Moscow from 2000 to 2007 and had hands-on experience with all the loopholes and difficulties that students face while pursuing their passion abroad. The endless legal processes and documentation alongside the demanding study pressure had him wonder if there could be a better, reliable, and simple way to do things. Following his passion to create a system built to solve the problems that no one could solve for him, Pinnacle 1-Direction was born in 2014.
Since 2009, Dr. Raghu has carried on extensive research on the needs and the system of European and Asian Medical education. In the light of countless feedback from the Undergraduate and Post-graduate medical students from different parts of the world including Europe, China, and Russia, Dr. Raghu arrived in Germany in 2015 under a work visa and is now an established mentor determined to make student's life easier.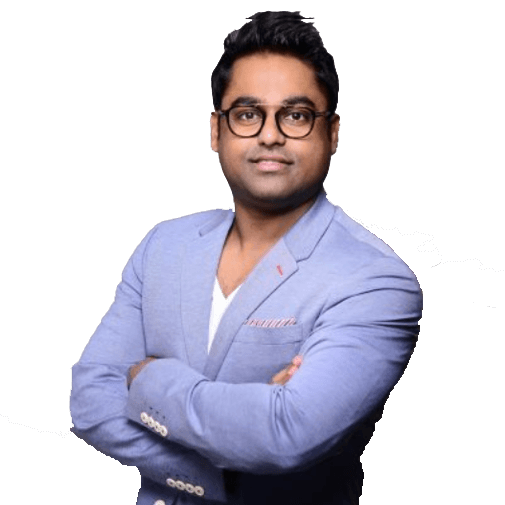 Dr. P. Raghu Mahadevan
Founder & CEO
 Welcome to PINNACLE1-DIRECTION, a top-tier educational consultancy. I am delighted to know that you are considering us to help you achieve your career goals in the field of medicine. My team and I understand your aspiration for education abroad to improve career prospects, job satisfaction and to pursue intellectual challenges. We assure you of customized solutions that will match your dreams and goals and are certain to assist you in every possible aspect for a smooth and seamless process.
I strongly believe that "THE FUTURE DEPENDS ON WHAT WE DO IN THE PRESENT". We believe successful consulting is achieved through a balance of significant experience, a working knowledge of today's best practices, alongside an integrated network coupled with genuine team work. Our association with candidates start with the registration process and continues to grow across their medical path. A majority of our current candidates are actual referrals from our previous associations, which is in itself, a powerful testimony to our calibre and quality of services. We welcome you to follow your dreams in the country of your dreams with us.
Dr. R. Prabakaran, M.D. Physician, Berlin, Germany
Another great mind and visioner of Pinnacle 1-Direction is Mr. Tim Quester, who has ample experience and recognition in the field of medical training and practice. Tim is a competent partner working side by side with Charite International Academy. The staple academy is known to provide state-of-the-art conception, coordination, and implementation of certified in-house training at a national scale.
Mr. Tim is a certified trainer as a systematic coach. In 2013, he continued his training as a systematic organizational developer. He started his professional career as a language and communication trainer in 2002. In 2006, he became the head of the German department as a Foreign Language and continued his journey as a lecturer at Charite International Academy. He is a skilled lecturer who has also served in Asklepios Medical School, Hamburg.
Since 2011, he has been a Systematic Coach in the health sector for coaching nationwide managers from the medical, nursing, and administrative field. Since 2013, Mr. Tim has been working as a Systemic Organizational Developer and vigorously involved in several collaborations in various ESF projects on staff retention and recruitment of medical professionals in Lower Saxony and conception & implementation of competence-based assessment centers. Currently, he is leading an Assessment Centre Medical Specialist Training Program at Charité Universitätsmedizin Berlin.
.
Tim Quester
Co-operations partner
Our organization's primary role is the mediation of the recruitment process of doctors and nurses. Through our unique job-search system, we offer employment opportunities for medical professionals in German medical facilities.
Our service is entirely focused on providing quality recruits to clinics in Germany. The job market is already very competitive, and we make sure that your facility gets recommended the best possible option to fill a vacancy. This process is convenient for both clinics and job-seeking individuals.
Our promise to ensure quality recruitments in the German medical facilities also covers the training of foreign medical students. We train foreign MBBS doctors aspiring to move to and practice medicine in Germany. Our postgraduate training brings them in line with the German medical culture and makes them ready to be top-quality specialists in Germany.
A detailed list of the services offered by our organization is described in the following sections.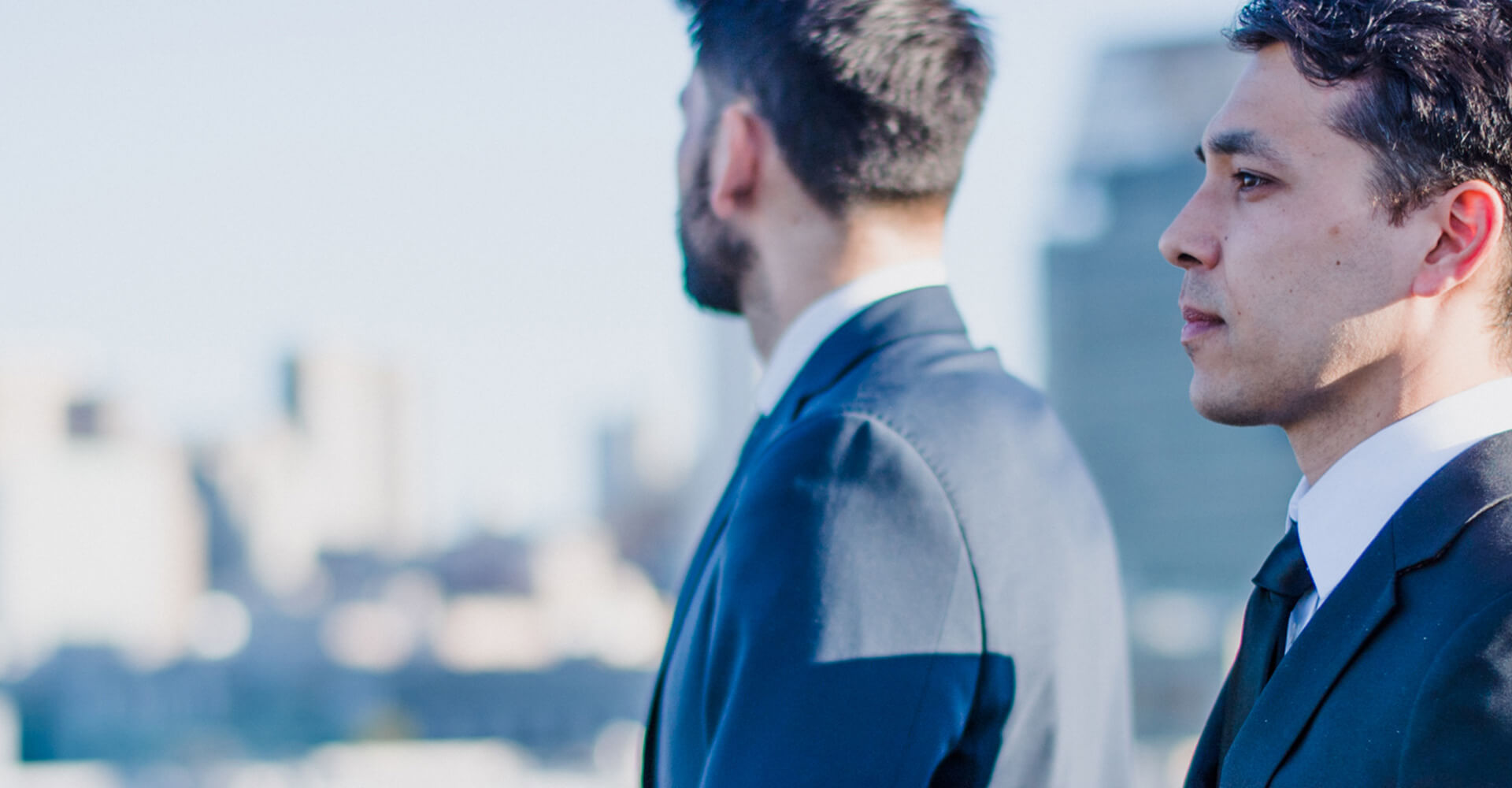 Mentor carreer consultation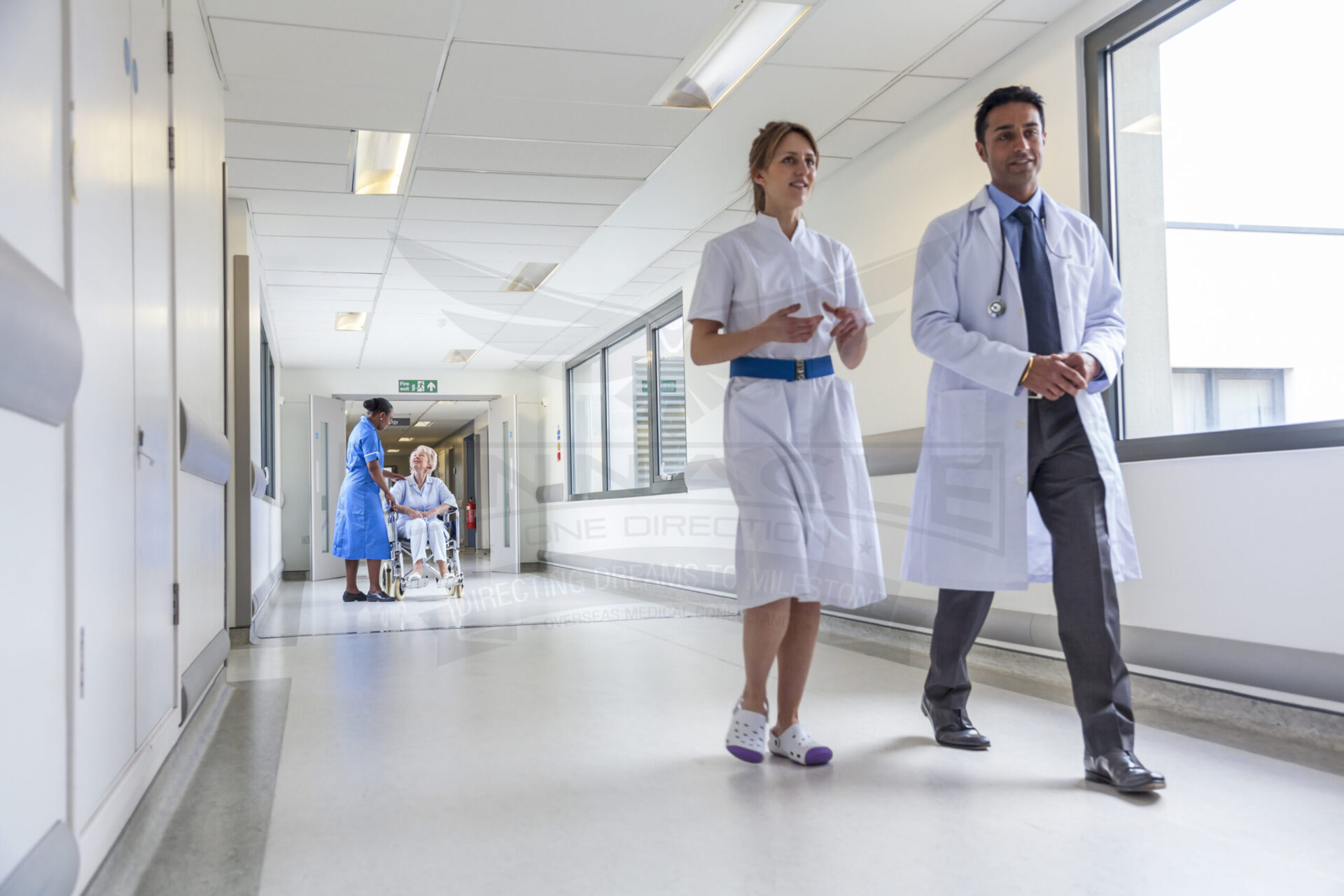 Medical Residency in Germany


Sign-up to get start right away!
Or schedule a free consultation call below.
Your European Medical Journey starts here…
sign up now for a free 1 hour medical career consultation!
We will reach out to you within 24 hours!