What are the documents necessary for registration with Pinnacle1-Direction ?
Students need the following documents to apply for Graduate and Post Graduate Medical Courses Abroad with Pinnacle1Direction.
Copy of valid passport( front & back)
Copy of your academic qualification, i.e. your MBBS degree or 12th standard certificate
Copy of experience certificate, if any
Copy of language certification, if any
Covering letter
Details of correspondence address
Resume
How expensive is the FSP test?
The cost of the test varies between the German states. Currently, for example, you will need to pay around € 440 in Berlin. Please be informed that the costs of the FSP test can change anytime. We request you to please contact the relevant registration authority beforehand or you can talk to an expert consultant at Pinnacle 1-Direction for further details.
I have successfully completed my basic medical training in a country outside the EU, Norway, Iceland, Liechtenstein and Switzerland. Will my diploma be recognized?
Dear candidates for Medical post graduation program in Germany the competent registration authority will assess the equivalence of medical diplomas obtained outside the European economic area/Switzerland and will compare it to medical diplomas obtained from Germany. If the competent registration authority confirms the equivalence of the foreign diploma or concludes that potential differences in the basic medical training, can be compensated by pertinent work experience or other recognized skills and if competencies and all the other requirements are met (knowledge of the German language, health requirements, no criminal record, etc.), the applicant is granted full registration. Please consult our experts at Pinnacle 1-Direction for more guidance.
Do I need to take a medical examination as part of the Visa process for China?
Yes. The medical test required for Visa application are HIV, Hepatitis B&C, x-ray, VDRL, and ECG. This might change according to the rules and regulation of the Chinese Embassy. Kindly check their official website or reach out to our experts for the same
Can I receive free financial assistance?
Yes, of course. After registration, you can leave us your details, and our senior banking executives will be at your service. We don't collect any additional fee for financial advice. A one-time registration fee covers all.
Do I have to pay a deposit in advance ?
NO! But there are a few universities ( Europe ) and language schools which insist students to pay a part of their fees to reserve a place. However, we recommend our candidates to pay the complete tuition fee (excluding Germany ), as this will help us in securing your placement and other official work.
Can I get Permanent Residency abroad after my studies?
Yes. Some countries give international candidates opportunity to apply for Permanent Residency after completing their program and have a valid job contract for an extension.
Do I need to take an English test for admission to a language or Medical specialist program ?
No, candidates only have to demonstrate basic German language proficiency, for us to process their documents.
I would like to improve my German using free online sources. Are there any good website you can recommend?
The Goethe-Institute and Deutsche Welle provide helpful online language training programs. You can also approach Pinnacle1Direction for further assistance.
How do I get a visa to study in Europe ?
Pinnacle1Direction will guide you through your visa application process from start to finish. Once we find you're eligible to join our programs, our card of visa processing experts will ensure you receive a hassle-free process henceforth. You will also find general information about visa and residence permits on the respective country website. For more specific queries about visa requirements, we request you to contact the concerned Embassy or Consulate in your home country.For other visa related concerns, please consult our experts at Pinncale-1Direction for better guidance
What does the job market look like and what are my prospects?
Hospitals in big cities usually fill their positions, but there is a lack of physicians particularly in the countryside and in small towns. Please consult our experts at Pinncale-1Direction for more guidance
How expensive is the oral Medical exam ?
The cost of the Medical exam may vary between the different providers. Currently, you will need to pay around € 350 -450. Changes are applicable and the money will be deducted from your bank account from the respective medical council. Please consult our experts at Pinnacle-1Direction for more guidance
I have successfully completed my basic medical training in a member state of the European Union (EU). Will my medical diploma be recognized?
Yes. A basic medical training that has been successfully completed in a member state of the European Union will, on request, be automatically recognized in Germany, provided that the qualification is listed in the European Directive on the Recognition of Professional Qualifications; that the minimum criteria of the directive are met and that the basic medical training had been started after the specified reference date.If all the other requirements are met (knowledge of the German language, health requirements, no criminal record, etc.), the applicant obtains full registration. Please consult our Pinncale1Direction for more guidance.
What is the study loan criterion to study abroad and what are the required documents to apply for overseas education?
Documents required to apply for foreign education loan are;
Offer letter or admission proof from the choice of recognized institution abroad.

Consistent educational certificates and proofs of study areas.

Statement of overall family income, assets, and liabilities etc. if you have any business or another source of income that will also work.

Passport with a valid visa also.
And there are other documents that may be required to apply education abroad. Ask your bank for further details or contact us to assist you regarding the same. Criteria for education overseas loan Depending upon the loan amount there are different criterions which you need to meet in order to apply for a student loan for foreign education.
For the loan between 4.-7.4 lacs to study abroad, a third party guarantor is required.

For the study abroad loan above 7.5 lacs, collateral documents have to be provided by the applicant. These are the documents collected from the applicant's for security purposes. So the amount can be recovered in case if the applicant fails to pay it.
How long does the German visa application procedure take?
The High Commission takes about eight to twelve weeks to issue a visa. It takes into account the individual's background. Since it takes some time for the visa to get issued,so the students have to apply for their visa about 3 months before the courses commence
If my VISA is rejected, will I get a refund?
Firstly, 99.9% chances it won't. Don't worry. But due to some hick-up, then your consulting fee will be refunded. Also, if you have made a prior deposit to your institution as part of tuition fees, a refund can be availed, once we receive a copy of your visa refusal letter. Then a small amount will be deducted for refund payment processing
Is Europe safe for newcomers?
Absolutely. Europe is a very safe place, especially for students pursuing their studies. They have an upper hand on majority of things. If you would require any assistance, the police are always there. The German police are reliable and helpful regardless the situation. Whether you live in a city or in a small town, you can move freely round the clock without having any security issues
Does Pinnacle1-Direction organize prep courses ?
Yes. If you want to get through medical specialist program successfully, you can attend a foundation course (Optional). This ideal preparation enables you to equip yourself for the demands of German medical specialist program before the actual Residency program begins. Extra service charges are applicable . Please consult our experts at Pinncale1-Direction for more guidance on this.
How and where can I get a language certificate?
There are two different tests you can take to demonstrate your language proficiency in German to join a medical speciality program . The certificate issued by the TELC and Goethe institute are both accepted by the medical council of Germany.
How much money do I need for my living expenses in Europe?
You will need around 670 euros per month to cover your living expenses such as food, accommodation, clothing, cultural events, etc . This is in accordance to the EU standard of living. Among them, the major expenses include monthly rent and local transportation.
Do we need authenticated translation of required documents ?
Yes. Prospective international medical students aspiring for German medical schools must present originals and authenticated translated copies of all the required documents for registration with medical council
Which are the best Teaching Hospitals in Germany?
All German Hospitals offer state of art medical education. We'll help you find the best one suited for you; that which will live upto your expectations. Which is why we encourage you to participate in a private counselling session before you apply. Our success stories tell a tale, that all our candidates have successfully gotten through the interview, conducted by the teaching hospital and have also secured their placement
How long does the entire procedure take?
The average time varies between 12 to 16 weeks, depending on two major factors such as the date of registration and the final payment. So candidates will need to apply at least seven months prior to the commencement of their course. However, the process can be quicker for certain programs and countries. Please consult our experts at Pinncale-1Direction for more guidance.
Where do I find the requirements and eligibility for studying in Europe, Russia and China ?
You can find the overall general requirements on our website. For specific admission requirements pertaining to your course of study program, you are most welcome to contact us.
Who can register as a job applicant on this website?
Any individual seeking a new job related to the field of medicine can register. 
How does the recruitment process work?
By registering with us, your professional profile will be generated based on the information you provide. Your previous experience, your future job preference, and your strengths will be used to determine the ideal job opening for you to apply to. Your profile will also be recommended to the proper medical facilities. 
What is pinnacle1direction's role in all this?
ur company connects interested applicants with clinics to fill their vacant role. We also offer mediation services between the two parties. For job applicants, we also offer to provide career consultancy to help them decide their professional future. 
Will I be obliged to apply for the recommended jobs?
None of our registered applicants is legally or contractually bound to us. The final decision to go for a job opening at any medical facility that we recommend would be ultimately the applicants.
Is there any registration fee involved for job-seeking applicants?
The entire procedure from registration to mediation is free-of-charge for our job-seeking applicants. We will also cover the accommodation and travel costs of the applicants during the mediation process.
Does this website offer any support to applicants once their job is confirmed?
We ensure that our recommended applicants perform at their best in their new working environment. We assist them and get their feedback to make sure they are fully integrated into their new job and are providing productive contribution there.
What is on offer for clinics?
By collaborating with us, clinics can find highly-qualified, highly talented, and the most suitable candidates for vacant roles that are registered with us.
What are the eligibility criteria for foreign nurses applying for jobs in German clinics?
Nurses applying from foreign countries should be proficient up to level B2 in German. They should also have completed their nursing education from their native countries.
Does this website offer assistance to foreign (non-EU) applicants?
Yes, we provide quality assistance to non-EU applicants looking to practice medicine in Germany.
How long is the postgraduate training period for specialization in Germany?
The postgraduate training period for MBBS doctors to earn a specialization in Germany is between 5-6 years. 
What are the requirements for foreign (non-EU) doctors to be eligible for postgraduate training in Germany?
Non-EU doctors aspiring for PG medical training in Germany need to have a German language fluency of level C1. They are also required to clear the Fachsprachprufung (FSP), which is a German medical terminology exam, along with Kenntnisprufung (KP), which assesses their medical knowledge. They are also required to obtain Defizitbeschied. It is the deficit evaluation certificate issued to non-EU students by German authorities that indicates the deficit between their medical education and the German standards.
What is the extent of assistance offered by *website name* for foreign applicants?
We offer free German language courses for foreign applicants to enable them to qualify for PG training in Germany. We also provide quality guidance to them to clear their eligibility exams for specialization studies. Our organization also provides visa assistance to the foreign applicants, along with arranging appropriate accommodation for the duration of their stay here. Our consultation service will give you the proper guidance for pursuing Post Graduation Education in Germany.
What universities offer the PG training program in Germany?
In Germany, universities are not involved with the specialization training for MBBS doctors. PG training is given by hospitals affiliated with the university. After the selected applicants are registered, they are trained through their involvement in the operations as junior doctors in their field of specialization.
What is the fee for the PG training programs in Germany?
The fee for PG training programs in Germany lies in the region of 25,000 Euro, give or take. Our training and consultation fees will also be covered in the complete package. 
Should foreign applicants have German proficiency certificate before their arrival in Germany?
We recommend that the foreign applicants have at least the B2 proficiency certificates before they arrive in Germany. Our language coaching will help them attain a C1 level of proficiency.
What type of visa should the foreign applicants apply for?
Foreign candidates are eligible to apply for any visa type. However, our experts can provide you with proper guidance for proper visa documentation.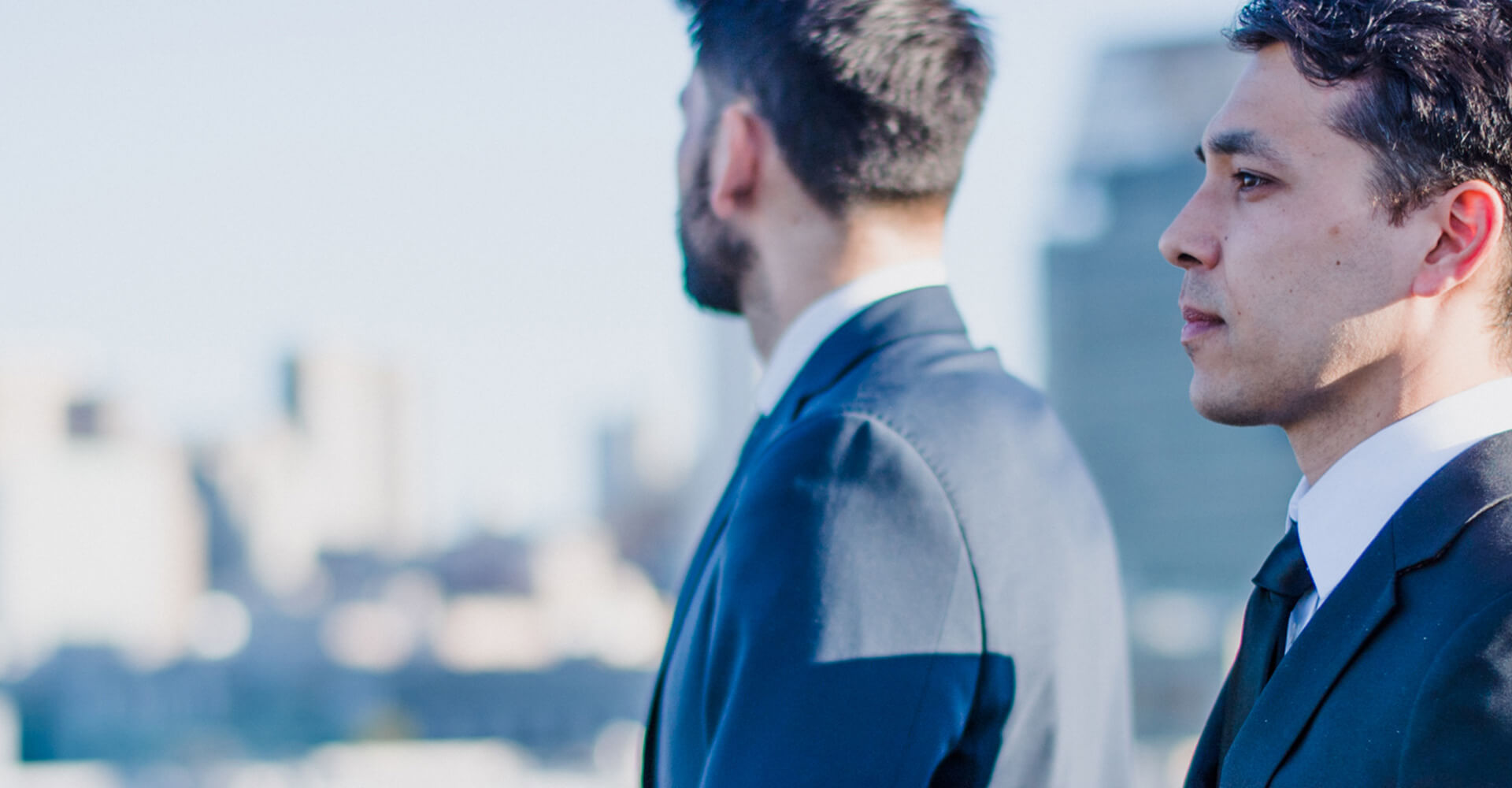 Mentor carreer consultation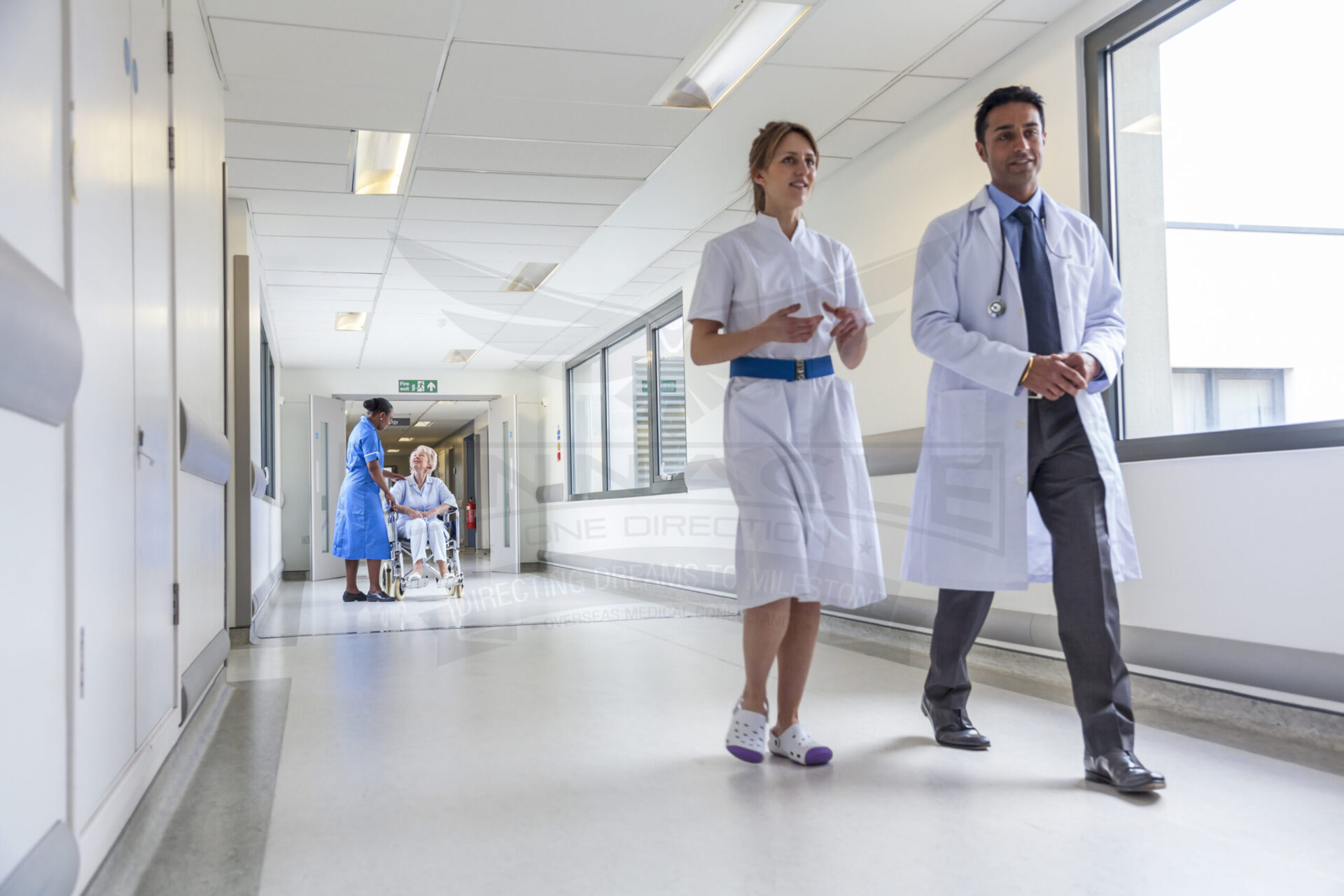 Post-Graduation Admissions
Sign-up to get start right away!
Or schedule a free consultation call below.
Your European Medical Journey starts here…
sign up now for a free 1 hour medical career consultation!
We will reach out to you within 24 hours!