UG course
Your European medical education arranged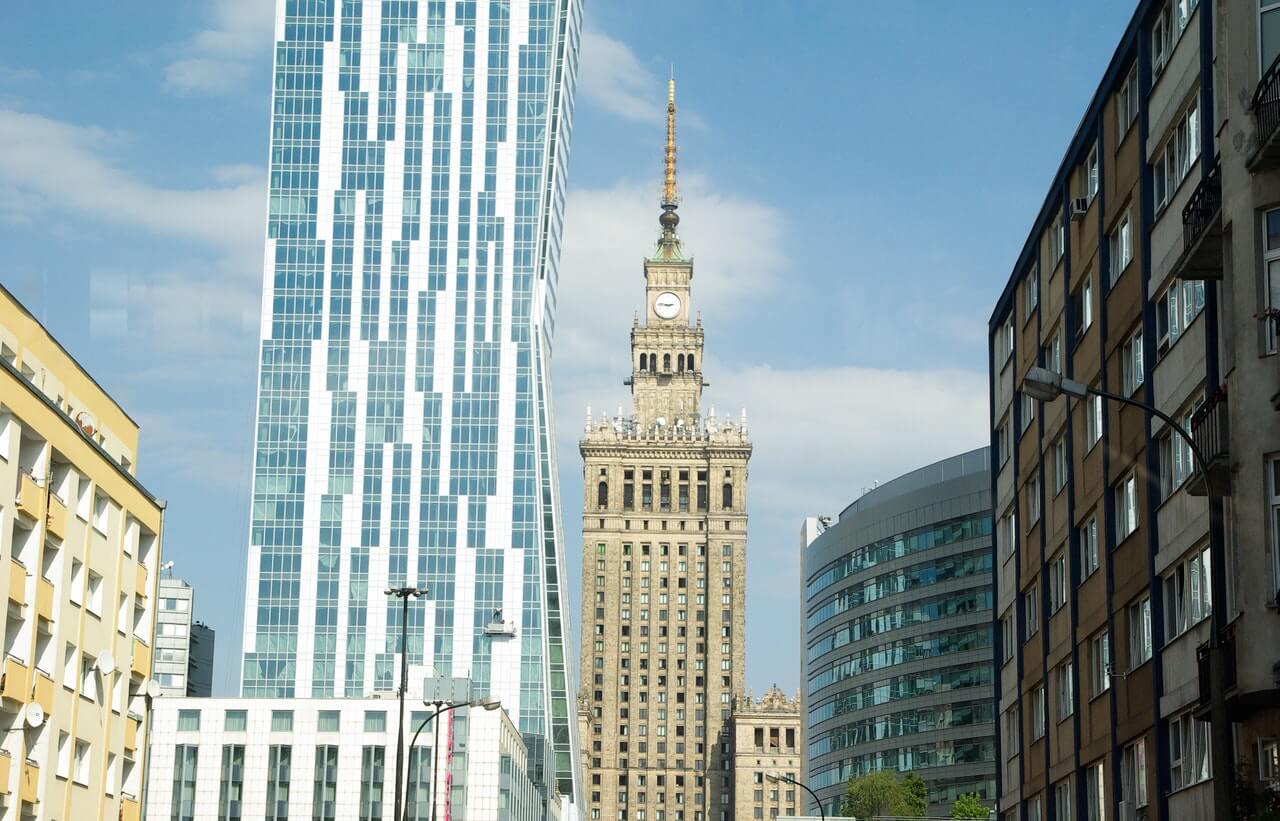 If you're a student and looking for an overseas learning experience; this could be the right place for you. Our services offer a wide range of MBBS courses at international HubSpot's across Europe. We believe in giving our students educational excellence coupled with effective career guidance, throughout their medical journey. If you're worried about finances and eligibility factors, don't be. You can rest assured that Pinnacle1Direction will take care of all your financial concerns, visa-related documents, career counseling and so much more.
Why study abroad?
The reasons for students to consider studying medicine abroad are many.
It could be that the student could not use the opportunities in his/her home country. Or that medical education in the home country is way too expensive. Whatever your reason, foreign universities are continuously raising their standards to remain competitive thereby delivering the best in quality of education and campus life, especially in the medical sector.
Studying medicine abroad has a lot of benefits including
Most universities abroad have higher intake capability than the national requirement and hence throw these seats open to foreign students.

  Lesser tuition fee

  Lesser boarding and lodging charges

  Less admission requirements

  Better infrastructure

  Better quality of education

  International/multi-ethnic community to learn, live and grow with

  Improved quality of life

  Excellent opportunities to intern with teaching hospitals

  Experiencing a new culture
  Learning a new language

  Earning an international graduate / post graduate medical degree

  Better recognition of the foreign degree in home country and thereby better earnings
Some of the countries we apply students.
Why study Medicine in Poland?
There is a reason medical studies in Poland are very popular. This is due to the high academic demands of Polish universities, and the excellent reputation of their alumni.
More and more international students are making the decision to follow English medical studies in Poland. Completely build on the American-style methods to teach medicine. After graduation from medical school in Poland, you can start working as a physician or study a more specialized program in every other EU country.
Wroclaw Medical University
Wroclaw is the largest city in western Poland, with a large student population of over 130,000, making it one of Poland's most youthful cities.
The University of Wrocław established the first Faculty of Medicine in 1945 and opened an English faculty in 2001.
They have a great coöperation with other Polish institutions focussing on scientific research.
Students enrolled in the Wroclaw Medical University English program study for six academic years of medical, preclinical, and clinical studies, meeting the European standard for medical education.

Medical University Warsaw
The University of Warsaw is A modern academic center with 200 years of medical teaching history. Being established in 1809. 
They are an academic community that operates with respect for freedom of thought and expression, equal rights, and tradition.
Their mission is to provide the best education based on innovative medicine and top-notch research.
Today it is the biggest medical school in Poland, with one of the most prestigious, English language programs that was established in 1993. The faculty at MUW has a national and international reputation for being at the forefront of science and medical practice.
With programs in English as wide as medicine and dentistry. Graduates are granted an MD degree and medical certification which is recognised throughout the European Union, North America and most other countries of the world.
Graduates of the school of dentistry are granted a Doctor of Dentistry (DMD) degree and certification that is similarly recognised internationally. The university is located in the capital city of Poland, a centre for political and economic culture with social significance. The city is increasingly highly ranked in the world as an attractive place to live.
If you can see yourself living and studying in vibrant Warsaw, Contact Pinnacle 1 Direction today!
Medical University of Gdańsk
Gdańsk is a modern haven for students from all around the world. Of the nearly half-million residents, 80.000 are students, many of whom have come from the US, UK, and Canada and enjoy an affordable cost of living.
Founded in 1944 the largest Medical University in Poland established its English program in 2001 is based on the high European and United States standards.
Poznań University of Medical Sciences
Being founded over 95 years ago it is renowned as the most important educational, research, and clinical centers in Poland. In 1993, the Poznań University of Medical Sciences began its four-year MD program, which was followed two years later by the launch of the six-year MD program for students graduating from a secondary or high school. 
Andrzej Frycz Modrzewski Krakow University
Krakow is one of the most famous cities in Poland. The city offers endless activities for young people, including natural parks, and bars and cafés for nightlife.
Established in 2000, this progressive Krakow school became the first non-public university in Poland to offer medical studies in 2015. 
The Andrzej Frycz Modrzewski Krakow Medical University stresses an interdisciplinary study concept that combines the modules of the entire study program. Students learn Anatomy, Histology and Physiology while attending lectures on the cardiovascular system and respiration, the digestive tract, and the urogenital system.
Pomeranian Medical University in Szczecin
Szczecin is located on the banks of the Odra River, 12km from the Polish-German border, and has developed from a small village to an important port city. It is considered to be one of the most beautiful cities in Poland and a fantastic place for students to complete their university degrees.
The university is considered one of the leading medical schools in Poland, and the English language program is very much in demand for both medicine and dentistry for international students. The method of study and exams is identical to that which is in use in the United States and meets all of the criteria of the EU degree standards. The aim is to train students in a way that is optimal for dealing with the day-to-day demands of modern medicine and preparing them for a medical career.
The English medical programs started in 1996 and were highly inspired by the united states.
Medical University Lublin with Wenzhou Medical University in China
The Lublin University medical program started in 1933 aiming to educate students in the field of medicine and electro cardiology.
Only 2 years later in 1995 the English program was started.  After completing the six-year MD program, for high school graduates with MVAT scores, students are given the title of physician. After completing the MD Advanced Program, available to those who have completed a pre-medical course, students are given the title of Doctor of Medicine.
Lublin itself was established in the 6th century. Being close to the border of Ukraine and Belarus it is considered an inspiring city due to its multicultural society.
Medical University of Bialystok
This Medical University started its English program in 2004. Affiliated with its own Teaching Hospital of the Medical University Bialystok and the Children's Teaching Hospital, this Bialystok university continues to reinforce the advancement of research and technology as well as offer scholarships, training programs, internships, and study visits to the best research and academic centers around the world. 
Currently, there are about 300 students in the English program.

Jagiellonian University Medical School
The Jagiellonian University School of Medicine is recognized for its great international teaching staff with academics being invited from all over the world.
The Jagiellonian University School of Medicine began its English curriculum in 1994 and fully complies with American teaching standards.
The first half of the curriculum focuses on basic science courses and includes learning the Polish language to ensure students are able to communicate with non-English speaking patients. Clinical courses and medical skills and theory comprise the second half.

University of Warmia and Masuria Medical School
International students who gain certification from the University of Warmia and Masuria medical school are being known for having a very modern educational study.
Established in 1999, the University of Warmia and Masuria in Olsztyn was created by merging three existing institutions of higher education.
As one of the youngest and largest medical schools in Poland, this Olsztyn medical school has the most modern facilities in Europe.

Study Medicine in Lithuania
Lithuania has become an attractive location for international students that fancy medical studies abroad.
With increasing amounts of tourism, the amount of international students has increased too. 
Good to know! The monthly cost of living for international students to study medicine in Lithuania is approximately €750.
Medical Acedemy of the Lithuanian University of Health Sciences
This medical university stands out for its problem-based learning methods that have been practiced since 1990.
Since that time 800 international students have enrolled and graduated to become successful professionals in the field of medicine.
Vilnius University
This university was founded in 1579!
Since Lithuania's independence, the entire university was modernized and reestablished. They offer modern medical studies in English since 2012.
Developing international relationships is a strong focus of the Vilnius University Faculty of Medicine, primarily in cooperation with international organizations such as the World Health Organization, the European Commission, and UNESCO. Currently, around 22,000 students, including 900 internationals  studying at Vilnius University.
Study Medicine in Latvia?
Latvia is located in the northeastern part of Europe and is a member of the European Union since 2004.  Latvia in its independence has become a stable, democracy with rapid economic growth. 
Latvia offers multiple excellent universities for English language medical students, and your degree in medicine at a Latvian university is recognized throughout the entirety of Europe.
Study Medicine at Riga Stradins University
Riga Stradins University Medical School, founded in 1950, is one of the oldest and most respected faculties in the country, offering degrees in Medicine and Dentistry. Its excellent reputation and varied course offerings attract many prospective students from abroad to study medicine in Riga.

The six-year medical program is particularly popular because of its small study group of up to 10 people, which gives you optimal learning conditions. The students have close contact with the lecturers, who specialise in their respective fields.
Study Medicine at University of Latvia
One of the most popular universities for international students is in Latvia, Riga.
Riga Stradins was founded in 1862 and added English language programs to its education for international recognition.
The courses at the university are based on modern technology and the latest scientific standards.
Why Study in the Czech Republic?
The Czech Republic is located in the center of Europe. Becoming a member of the EU in 2004 it is now one of the most economically stable countries compared to other former socialist countries.
Monthly living expenses start at €600.
Masaryk University in Brno
Brno, the capital of Moravia, is the second-largest city in the Czech Republic. It is a historical town and, with tens of thousands of students studying there, Brno provides a lively atmosphere that even rivals Prague.

The Universities English courses are a part of the Erasmus program, which attracts over 1.000 international students a year.
Masaryk University Brno offers a six-year degree course in general medicine for international students to study medicine in English.
Charles University Prague
Studying in the capital of the Czech Republic!
Charles University Prague (CU) is one of the oldest and most respected universities in the world and offers three top-class faculties of medicine. Named after King Charles the Fourth and opened in 1348, Charles University ranks highly on several key international university rankings.
A modern and dynamic university, Charles University offers diversity and a reputation that allows students from all over the world to gain a first-class education. The First Faculty of Medicine offers a full range of basic sciences and disciplines and several degree programs, including General Medicine, Dental Medicine, and other specialties such as Nursing.

Faculty of Medicine Charles University in Hradec Králové
This is the biggest medical university in the Czech Republic and was founded in 1945. With English programs being introduced in 1992. 

The degree programs in Medicine (six years) and Dentistry (five years) are taught in English.
The city of Hradec Králové is full of archaeological culture and with a city centre full of students and tourists.
Palacký University
The Palacký University of Olomouc is a progressive institution, emphasizing an individual approach, and has become one of the fastest-growing schools of its kind.
Student life in Olomouc is important, as the town has the highest concentration of students to its population. It is a small but energetic town and has a busy street life with plenty of bars, cafes and pubs to keep you entertained.
The university offers a six-year degree program in General Medicine and a five-year program in Dentistry with around 400 english students.

Charles University in Pilsen
The Charles University Faculty of Medicine in Pilsen and the Pilsen medical center boast new and modern teaching facilities, including five theoretical Institutes and the new Biomedical Centre.
The Faculty of Medicine in Pilsen, originally part of the Charles University in Prague Medical Faculty, is now an independent faculty offering courses in both General Medicine and Dentistry. 

University of Ostrava
Located at the meeting point of four rivers, Ostrava is the third-largest city in the Czech Republic. With a population of just under 300,000, Ostrava allows students to enjoy a more intimate experience as it is a popular destination for students, with over 30,000 attending the University of Ostrava.
The University of Ostrava Faculty's degree program is a six-year Master's degree in General Medicine. The university was founded in 1991 and has an English Physiotherapy degree.

Why work with us in Europe.
Your studies and job arranged.
How we help.
Pinnacle-1 Direction and studying in Europe.
Pinnacle1Direction package
 Pinnacle1Direction operates in and places students in the most sought after medical educations destinations across the world. If you are a student seeking entry into an undergraduate medical programme, we can help you take off and get admission into any of the international medical schools including hotspots such as Lithuania, Latvia, Poland and Czech Republic . The Pinnacle1Direction package is a complete one beginning with career counselling, helping you zero in on the country you want to study in, the university options open to you, financing options based on your background and, career guidance. We will walk with you throughout your medical journey, your journey through visa processing and admissions and even, internships. In short, we are that dependable friend abroad who's just a call away.
Why apply through us?
Admission to the respective specialized course and documentation
Visa Documentation Guidance ( expert ) & Visa extension services in Germany
Trusted network through Medical professional
Reasonable consultation charges – depends on the Plan of Medical Specialist program
FSP Training ( 6 weeks ) + Approbation Exam ( 45 days) included in the consultation fee
Guidance for Registration with German State Medical Council of the respective state
An arrangement of Observership for 3 months in respective specialties ( Medicine / Dentistry )
3 months of Hospitation/Praktikum in a Teaching Hospital recommended by our team.
study Material for Fachsprachprüfung & Approbation for successful outcome designed, evaluated by successful German doctors.
Personal Mentoring – JOB APPLICATION TRAINING – 40 hours
Verification of Job contract with respective HR/respective state law
A trusted network of real estate consultants for a secure living ( Accommodation )
Arrangement of part time jobs in rehabilitation center while preparing for exam for financial stability
Housing form the get go
There is no tedious procedure in getting a residence permit for you to worry about. Besides getting a work visa, which is mandatory and part of our process, one can also get a permit to the place where he or she stays. Not to forget our assistance in receiving accomodations.
World recognized education in Europe
This is the quintessential perk of seeking education in Europe. The recognition is worldwide, therefore, those students who study from here are widely accepted and respected around the world. By doing a medical study in English in Europe, you receive the same high-quality education as found elsewhere, while achieving your dream of going to med school.
Affordable education
People are usually under the illusion that education in Europe is extremely expensive.
One can avail of the scholarships which universities provide and if not the case, the bachelor's degree courses don't require any tuition fee if you're doing it from a public university.
Where private universities tend to charge tuition fees, public ones only take some semester contributions which cover services and facilities like transportation and so on.
In a nutshell, the universities might charge some fees but the overall education expenses are lesser than compared with the other countries.
Our services
How we prepare your educational journey.
Some of the work we do to enable your European studies.
Visa Application
Our consultancy boasts of a 100% success rate of visa processing because we follow a meticulous strategy.
Online language coaching
Our online language coaches help you get acquainted with the language you need to thrive in your destination.
Support appointments
In a twist? We are here to help with our continuous support appointments for our students to be.
Travel Arrangements
We make sure your travels are pre-arranged. We bring you from door to door, so you can enjoy the trip.
Loan assistance
Thereis a steep rise in the number of students and professionals wanting to study abroad. Need help with loans?
24/7 Call support
Talk to one of our consultants now. You can leave us a message and we'll get back to you immediately.
Accomodation
We help you find a safe and comfortable place to stay in whichever county you are going to study. 
Language support
We help you learn the necessary language skills,by placing you, at the right language training academy.
Translation services
We assist our candidates with translation of documents,e-mails/letters, making phone calls, booking official appointments, etc
Our process
How we arrange you journey of studying in Europe
Free Counseling / Consultation about career opportunities after U.G in Germany. Registration & submission of documents / Verification.
Just send us a scanned copy of the documents (school degree and university transcripts, if available)
We'll guide you! There is NO application fee and we are happy to provide you with our FREE pre-checkup service.
Guidance on the student loan if required
Selection of your favorite destination within Germany
Fill up the university pathway application form forwarded by our team in combination with the school leaving certificate and any transcript of grades. Scan copies will do.
We will check the certificate and let you know if we can accept the student.
After positive outcome, we will send you a free personal roadmap detailing the costs and duration of the program. An individual plan of action will be drafted Online German program ( selective )
After acceptance of the program by you as stated in the roadmap, we will send you the necessary documents for the university application with a checklist.
After we receive the documents, we will organize a conditional admission letter from our partner university ( Please note that this usually takes 2-4 weeks)
we will simultaneously issue the final booking confirmation and invoice.
After full invoice payment, we will send you the university acceptance letter and the visa invitation documents.
Weekly follow-up of the plan of action.
Document verification & skype coaching for Visa interview by our experts​ ​is given for positive outcome.
Students should be aware that in general, the application process at the embassy takes a minimum of 6-8 weeks.
Guidance about travel plan/forex.
Arriving at the respective destination in Germany.
Receiving you at the airport and transfer to your accommodation.
Interview & start of the program after the first day of introduction classes & documentation.
10 hours of personal tour and guidance about the city ( integration ) within 4 weeks of arrival.
PINNACLE 1-DIRECTION OVERSEAS EDUCATIONAL CONSULTANCY Pvt Ltd, is a top tier educational consultancy. Existing out of industry professionals active as doctors of whome some have gone through the same Journey as you will.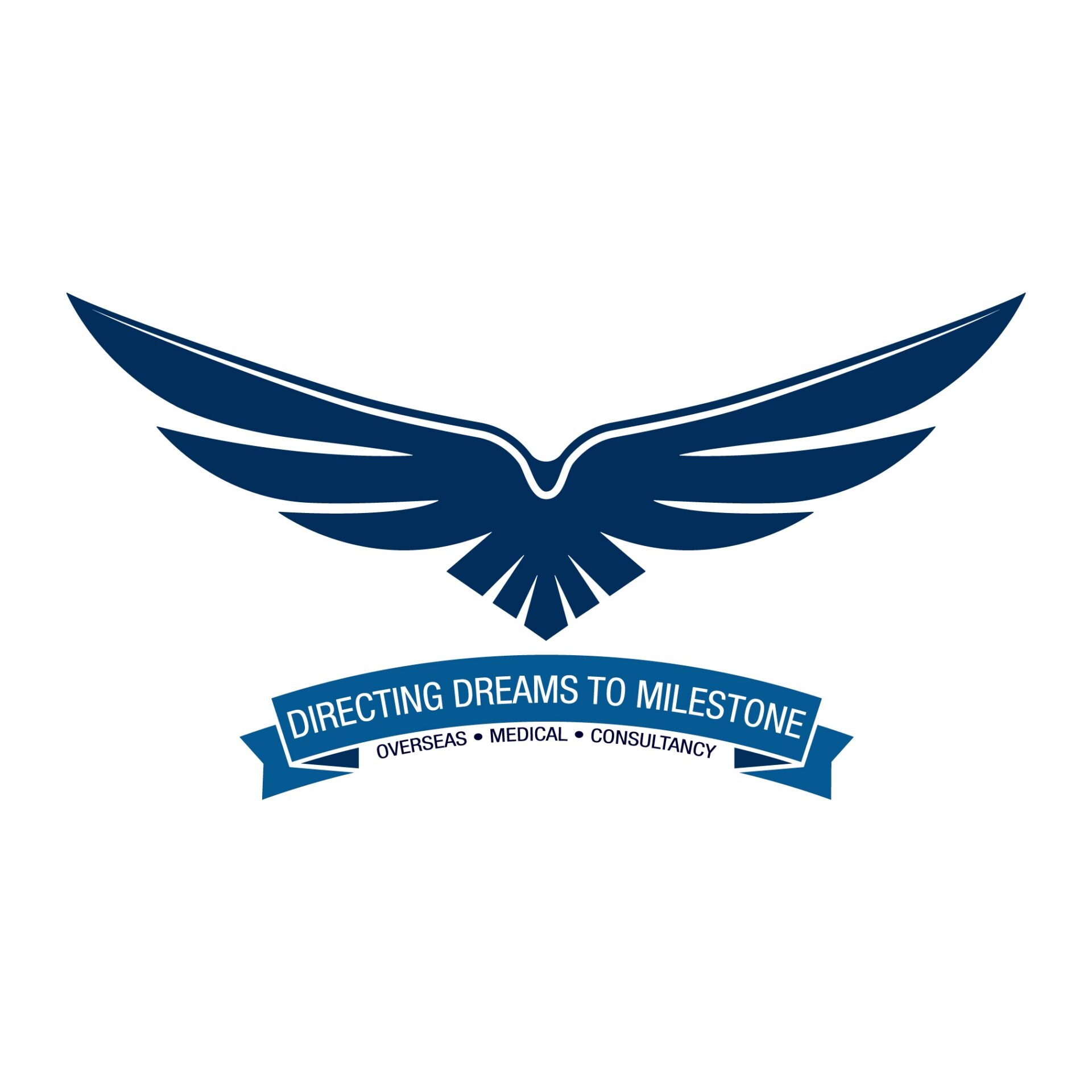 What our clients say about us
Sign-up to get start right away!
Or schedule a free consultation call below.
Your European Medical Journey starts here…
sign up now for a free 1 hour medical career consultation!
We will reach out to you within 24 hours!