General & Intensive Language Courses
Doctors, here we come! The German Language is no more have to stay just in your fantasies. We are making it a reality by supporting doctors to save time & learn at home or travel.
About our language courses
At, PINNACLE 1-DIRECTION we hold your hand tight to let you walk gently through the journey of "studying Post graduation medicine in Germany " to turn your vision into sheer reality. A very proud moment for us to have a genuine affiliation with SMARTER GERMAN and we are glad to work together with Mr.Michael and provide a platform for doctors who are interested to learn the German language. With the holistic environment, SMARTER GERMAN doesn't just teach you German, they give you a learning model ' the smarterGerman Cycle ' that works for all levels and for any material.
It grows with you, and can be used long after you reach B1 level. It is the perfect approach for time and cost conscious learners who strive for utmost independence in their German learning/studies. Post-graduation medical program in Germany is nothing less than a dream come true. We bring together under one roof everything that will make your medical expedition to Germany easier.
A1-A2 beginners
Language education
Set a sold foundation for your learning journey.
A1: Covers basic knowledge of the language. Clearing this level means that a person can form basic sentences and read and write them in German. It may also include general instructions, greetings and enquiries. Also, it is always better to learn fundamental rules of grammar along with building up a vocabulary.
A2: Clearing this level indicates that you have a grip on initiating general conversations and can introduce and express yourself easily in German language. You won't find trouble in carrying out daily conversations and read, write and understand simple text.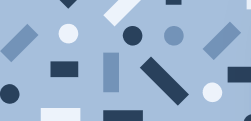 B1-B2 intermediate
Language education
You want to get by in everyday situations.
B1: This level explores the German grammar in greater depths. Therefore completing this level, it can be deduced that the person can initiate or participate in interesting conversations and can easily put up his/her opinions effortlessly and without any errors. This level also allows the individual to read a general text and summarize and express it without losing the gist of it.
B2: This level indicates that the person won't require any translator to convey the messages as the person is aware of the essential elements of a conversation. He can take part in debates and serious discussions and present his opinions freely.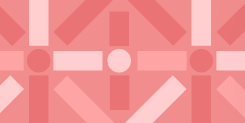 C1-C2 advanced
Language education
for passionate learners and students at German universities
C1: This level ensures you work towards becoming a pro in the language and thus helps you in preparing for that. Once you clear this level, you can easily read, write and understand work of literature, job-related instructions and all types of text.
C2: This level is the zenith of the German language course. Upon completion of this level, the individual is expected to have mastered the nuts and bolts of the language and thus can comprehend, read, write and speak fluent German like a pro. Apart from this the individual can easily make use of phrases, idioms, sarcasm and other forms of expressions.
Language education
German classes
1 on 1
With our personalized learning programs, language learning is particularly varied – learn online at your own pace and practice what you have learned in group conversation courses or in live coaching with our language trainer. We would be happy to advise you which program will get you to your personal goal the fastest.
Sign-up to get start right away!
Get started on your language journey.
Welcome to Germany.
Free first consultation,
sign up now!
Sign-up for a free consultation call and learn more about your journey to Europe for your healthcare studies!